Opportunities for Process Automation
Aug 01, 2017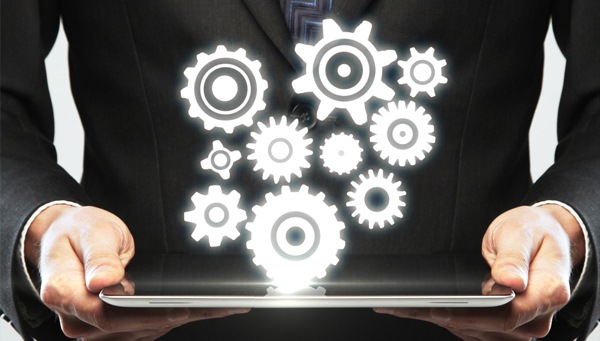 Finding Automation Candidates
Process Automation has become a hot phrase among banks and credit unions in the last several years. If you have been following this topic an inevitable question is, How do I identify activities that would be good candidates for process automation? This article may provide some answers.
One of the easiest ways to identify tasks that are candidates for process automation is to ask the following three questions:
Do I have tasks that utilize spreadsheets such as Excel?
Do those spreadsheets require manual data entry?
Are those spreadsheets used to exchange information with other employees or departments?
If the answer to these questions is YES, then that task is a candidate for process automation.
Why Process Automation?
Over the years, branches have implemented spreadsheet solutions to improve productivity and replace manual paper-based processes. Many employees, from tellers to service representatives to managers, are familiar with Excel and may even have advanced knowledge on how to write formulas or charts. Spreadsheets are flexible and powerful tools that provide a quick means of gathering, organizing and presenting data. Good capability, high availability and employee familiarity have generated great benefit from spreadsheets, but have also led to spreadsheets being used for purposes they are not well suited for.
There are three characteristics of spreadsheets that limit the kinds of solutions they are best used for.
Sharing Information.

Spreadsheets are primarily designed for individual use. It may be feasible to have a shared file on a branch server, but things get messy fast beyond that. It is difficult to consolidate data from multiple branches, or conversely distribute information from a central spreadsheet to separate branches. While it is simple to email an XLS file to another person, it requires several steps for the recipient to transfer the data into another spreadsheet for their own use. There are many more similar issues.

Interchange and Interfaces.

The capability to import and export data is built into most spreadsheet programs, but it is something users are generally much less familiar with. Even if a user has the knowledge, by definition it is a multi-step process. There are numerous security concerns with moving data between individuals and back office or core systems. It is difficult to create a historical perspective when the source is a collection of periodic spreadsheets. As with sharing, there are more similar issues.

Accuracy and Control.

When data is manually entered into a spreadsheet, errors can and will occur. While spreadsheets make entering data simple, it is much more difficult to validate the data or formulas that manipulate the data. Sending a spreadsheet to another person or department sends not only the data, but the source formulas, charts and structure. If protection is enabled the recipient cannot do anything, but if turned off it is wide open. File integrity and version control are almost impossible to achieve without sophisticated VBA or macro programming.
Process automation for banks and credit unions picks up where spreadsheets leave off (or should be left off). Data typically enters a database through automated interfaces, reducing the risk of errors. Any manual entry is normally validated, further reducing errors and improving consistency. There is one database for the data, so all employees looking at the data can be confident they are looking at the same data. Once the finished information is submitted, results can be exported back to other systems that use it through automated interfaces. Consolidation, historical analysis, reporting, dashboards and analytics can be readily supported, made broadly available and added to over time.
Put simply, spreadsheets are an individual solution while process automation is an Enterprise solution.
Moving Forward
It would be unfair and wrong to represent that process automation can be implemented as easily or at the same costs as spreadsheets. Even when process automation software is a configurable solution, I.T. must be involved, the software implemented, interfaces developed, and the processes and forms defined to the system. This is serious stuff and requires a serious commitment. However, in recent years the cost, capability and flexibility of some systems have come down dramatically. After the initial implementation and interface efforts, these systems may allow additional processes to be added by personnel with similar technical ability as an advanced Excel user -- as opposed to a programmer.
The key is to leverage existing resources in your institution when possible. If MS Office products are installed on workstations everywhere, ask I.T. if SharePoint is also implemented and if there are people with SharePoint expertise in the organization. Some imaging systems, such as Hyland's OnBase, have process automation modules. Process automation is included as a standard feature with StaffPro Branch Resource Management software and can be utilized at no additional charge.
Regardless of the software, you will need an active partner to help identify the steps, forms, data and other resources needed to automate processes. That partner may be in I.T., the software vendor, an outside consultant, or some combination of all of them. In-branch item capture and teller cash automation are examples of complex projects with even higher capital costs than process automation, but the cost benefits and productivity gains of these initiatives are now well documented. Process automation is a serious commitment, but done right it also carries large potential benefits.