Next-Gen Scheduling For Branch Staff
Mar 12, 2022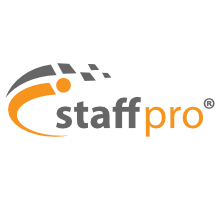 Today's Challenges
Scheduling branch staff today presents challenges that did not exist a few years ago.
Member or customer expectations have changed with the proliferation of online and mobile banking, new payment systems, and a societal shift towards remote services.
During the pandemic many branch lobbies were closed or limited, accelerating changes in member/customer behavior.
Technology offers new options for both branch employees and their clients. ITMS machines, video assisted teller, cash recyclers, document scanners and other technology all alter the environment.
Many credit unions have moved towards universal or at least cross-trained staff.
Despite the rapidly evolving environment branches remain central to the member/customer experience and profitable growth of the organization. To optimize productivity in this more fluid and complex environment new tools are needed to understand and manage the operation at every level: branch, area and enterprise. StaffPro® version 6 offers a comprehensive solution to the problem.
The key to meeting the challenge is to understand every side of the problem. The word "understand" applies equally to the software itself and the employees managing the operation. The software must be able to define and render a comprehensive view of the organization's staffing and HR requirements. Employees must be able to quickly see then act in a fluid environment as problems emerge. StaffPro v6 addresses all these requirements.
StaffPro Auto-Scheduling
StaffPro's auto-schedule generation is based on a constraint programming solver. It performs literally tens of thousands of iterations to create optimized weekly schedules for each branch. Creating a schedule is one thing. Creating a schedule that accurately meets each branch's dynamic needs specific to their available staff is quite another thing.
Accomplishing this begins with StaffPro's well-proven forecasting model. That calculates a target staff objective for each branch by day of week, time block and service (teller, member service, etc.), based on analyzing the weighted mix of transaction activity over time. Forecast levels are just the beginning.
A unique combination of employee profiles and scheduling rules lets institutions precisely define their environment for the organization and each branch and employee. Instead of trying to cover every conceivable combination (there would be thousands), StaffPro's design is based on creating rules at a high level, then overriding them as needed for a branch, day of week or class of employees. A list of possible options is too exhaustive for this article, but an example is useful.
Scheduling Example
Suppose an institution has 20 branches organized into three regions. The Metro region has 12 branches and was the original core financial institution. A Northern region has 5 branches and resulted from a merger a few years ago. The new Next State region has 3 branches and is the result of a recent acquisition.
Enterprise
Default full time (FT) class from 38 to 42 weekly hours and 1 hour lunches for shifts over 6 hours. Max daily shift 9 hours including lunch, except Fridays which can be 10 hours.
Default part time (PT) class from 20 to 32 weekly hours and 30 minute break for shifts over 4 hours.
Preference to schedule FT Monday to Friday and PT on Saturday if possible.
Metro Region
Uses default time classes plus a Float employee class from 30 to 40 weekly hours and 45 minute lunch for shifts over 5 hours.
Region has two overlapping float schedule pools with three employees each.
Two larger branches with longer run times set for the schedule generator.
Northern Region
FT North class from 36 to 40 weekly hours and 45 minute lunch for shifts over 5 hours.
PT Peak class with 20 to 25 weekly hours and 30 minute break for shifts over 4 hours.
Uses designated Saturday employees rather than flex scheduling.
One float pool with all PT Peak employees plus one designated employee in each branch.
Managers with defined 8:30am – 5:30pm shifts and 1 hour lunch.
Two small branches with all FT staff excluded from auto-scheduling. Most recent weekly schedule rolled forward.
Next State Region
FT class of 36 to 40 hours with strict no overtime rules and 1 hour lunches for shifts over 6 hours.
Default PT class.
All employees designated as possible float.
One large branch with longer run times set for the schedule generator.
Problem Solved
Each branch in each region will get schedules that satisfy its needs and incorporates its history and practices. StaffPro's Schedule and Float Management pages let branch, regional and central management efficiently make final adjustments to weekly branch and float schedules. Upper management has visibility across the organization and confidence that its rules and objectives are being implemented.